I noticed the other day that the subheading of this blog said "film, book and arts review". Strictly speaking, this is not true because, as you all know, I've been mainly concentrating on films. So, I thought I'd put things straight and write about some of the books I managed to read this year. Having finished my master's, I started reading for pleasure again, something that I really missed doing. Instead of having a list of titles to work through, like I normally do with movies, I relied purely on chance and people's recommendations. And it worked out pretty well.
"
The Time Traveler's Wife
" by Audrey Niffenegger.
There is a bit of a story behind this book. I've heard about it before, mainly because of the film with Eric Bana and Rachel McAdams, which looked so soppy that it completely put me off ever reading the book. Then I myself had a bit of a summer romance going on and the guy's literary taste was pretty similar to mine. He lent me The Time Traveler's Wife, insisting that I should read it. Feeling a bit comprehensive at first, I ploughed through the first few chapters without much enthusiasm but gradually as I got more invested in the storyline and its long-suffering protagonist, I began to enjoy it tremendously. At some points I could not put it down. Yes, it is a book about an improbable love and time travel, but the quality of the writing and the well thought-out plot elevate it above the rest. I liked the book so much that I kept it, even though the guy is no more (let's call it a souvenir rather than theft hehe).
Memorable quote: 'It's hard being the one who stays'.
Read it if you liked Girl with a Pearl Earring, Atonement.
"
Baudolino
" by Umberto Eco.
This novel can be described as an insane acid trip set in the Middle Ages. The story begins in the twelfth century when Baudolino, a peasant's son with a gift for languages, is adopted by the Holy Roman Emperor Frederick I Barbarossa. It then follows Baudolino's adventures through wars, his studies in Paris and an improbable journey to the Far East. As it's Baudolino himself narrating the novel, it is often impossible to tell whether he is pulling your leg or being serious. Some of the events described in the book seem totally outlandish, others are real facts. All this is set against a historical backdrop that is rich in detail, which is normally associated with Eco's writings due to his vast knowledge in history, linguistics, mythology and religion.
Memorable quote: '
my father Galiaudo always use to say I must have a gift of Santa maria of Roboreto because since I was a little pup if someboddy say just
quinkue five
V words I could do their talk right off whether they came from Terdona or from Gavi and even from Mediolanum where they talk stranger than dogs
'.
Read it if you liked The Name of the Rose, Wolf Hall.
"
Ghostwritten
" by David Mitchell.
Maybe I do have sticky fingers…I stole a copy of Ghostwritten from my father, but if he ever decided to take this matter to court then he'd have an easy time proving his case because David Mitchell actually signed it for him – look:
Weird handwriting, huh?..Anyways, you can tell that this is someone's debut novel – although some parts of the book are splendidly written, others feel "undercooked". Still, it is an entertaining and thought-provoking read that touches on similar themes as his later bestseller Cloud Atlas.
Memorable quote: 'Right, my phone. When these things first appeared, they were so cool. Only when it was too late did people realise they are as cool as electronic tags on remand prisoners.'
Read if you liked Cloud Atlas, One Thousand Autumns of Jacob de Zoet.
"
Wide Sargasso Sea
" by Jean Rhys.
This novel was picked up randomly in a second-hand book sale and it turned out to be a very nice surprise. As I later learned, Jean Rhys was arguably one of the most overlooked 20th century writers. She was a beautiful half-Welsh, half-Creole woman from the Caribbean who lived and worked in France and England and spent most of her literary career in oblivion until the very late years of her life. The themes she dealt with, in particular women's sensuality, were thought to be too far ahead of their time. Reading Wide Sargasso Sea was like living through someone else's unpleasant daydream. The novel is set in the West Indies in the 19th century and explores the life and demise of a young woman, haunted by her childhood. It is beautifully written.
Memorable quote: 'Our garden was large and beautiful as that garden in the Bible – the tree of life grew here. But it had gone wild. The paths were overgrown and a smell of dead flowers mixed with the fresh living smell. Underneath the tree ferns, tall as forest trees, the light was green. Orchids flourished out of reach or for some reason not to be touched.'
Read if you liked Jane Eyre, 100 Years of Solitude.
"
The Russia House
" by John le Carré
Another find from the second-hand pile. I was only introduced to John le Carré properly last year when Tinker Tailor Soldier Spy the film came out and because I liked it so much I read the book too. The Russia House is another brilliant example of le Carré's only-too-plausible take on the British intelligence, this time set right on the cusp of USSR's collapse. At the heart of the story is a love affair that's doomed from the start, between a beautiful Soviet woman and an eccentric British publisher. They both have their own fixed lives in Moscow and London until, unexpectedly, they are pushed into a dangerous operation. The author captures the atmosphere of irreversible demise in the Soviet Union and the accompanying paranoia of the British secret services with astonishing realism, which makes the emotional component of the book even more heart-rending. Apparently there is a good film adaptation, with Sean Connery and Michelle Pfeiffer.
Memorable quote: 'Glasnost gives everyone the right to complain and accuse, but it doesn't make shoes.'
Read if you liked From Russia with Love, Tinker Tailor Soldier Spy.
"
Doctor Zhivago
" by Boris Pasternak.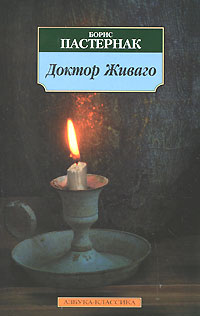 Inspired by the allure of the ill-fated romance in The Russia House, I decided to tackle another epitome of tragedy à la russe, Doctor Zhivago. And here comes the embarrassing truth – I could not finish the book! I did not even want to mention this here but eventually decided to be honest about it. I earnestly got to the middle of the novel, when Zhivago and his family are on the train to Siberia. I just could not get into it. I can't even think of an excuse. I was just bored. And I feel terrible writing this – it's supposed to be one of the greatest literary masterpieces – and yet I was bored…maybe I'm just thick and cannot truly appreciate greatness. Or maybe the fact that I took it with me to the beach and could not connect to the snowed-in characters as much had something to do with it. I love the movie with Omar Sharif though. Sigh.
Read it anyway. I am sure you'll do better than me
:-)
"
Jerusalem The Biography
" by Simon Sebag-Montefiore.
Now, if all the previous titles listed here made you go 'meh', I beg, implore and demand that you either leave your house and run to the nearest bookstore or open a new tab and type in 'amazon' and buy this book. It was revelatory. I've always liked history but I have never read anything like Jerusalem. It is essentially a very comprehensive overview of the city itself and its surrounding areas focusing on the movers and shakers who shaped the history of the city and the world from King David's times up until 1967. It took me two months to finish reading this and I can't even imagine how long it took SSM to research and write it, but it was worth every minute. Written in an engaging, at times emotional prose, the book unveils a timeline of war, rape, massacre, orgies, grandness, madness, fanaticism, megalomania and obsession. SSM connects the dots between King Solomon, Julius Caesar, King Herod, Cyrus the Great, Saladin, Richard the Lionheart, Napoleon, Lawrence of Arabia and Rasputin, turning this into an insanely entertaining history lesson complete with descriptions of what Jerusalemite life was like during each period. It is in no way a theological exercise or religious history but rather a kaleidoscope of human nature in all its shades. Of course, it also provides a deeper understanding of the politics of the area, which is especially important in light of the latest headlines.
I am also absolutely certain that someone has to make a film about King Herod. What a fascinating creature.
Read it if you like historical story-telling and are at least a little bit curious about the world, also if you are already a fan of SSM (Young Stalin – woooo!). If you have no idea who he is, read it anyway, you'll love him afterwards. I just ordered Catherine the Great's biography by him as well – should sustain me until 2013 :-)